U-156/U-502 Roundtable # 4 and Newsletter # 8 by Don Gray Copyright 2006 by Don D. Gray. All rights reserved
This is the agenda for the Roundtable discussion held at the Wyndham Hotel, Aruba on June 20, 2006.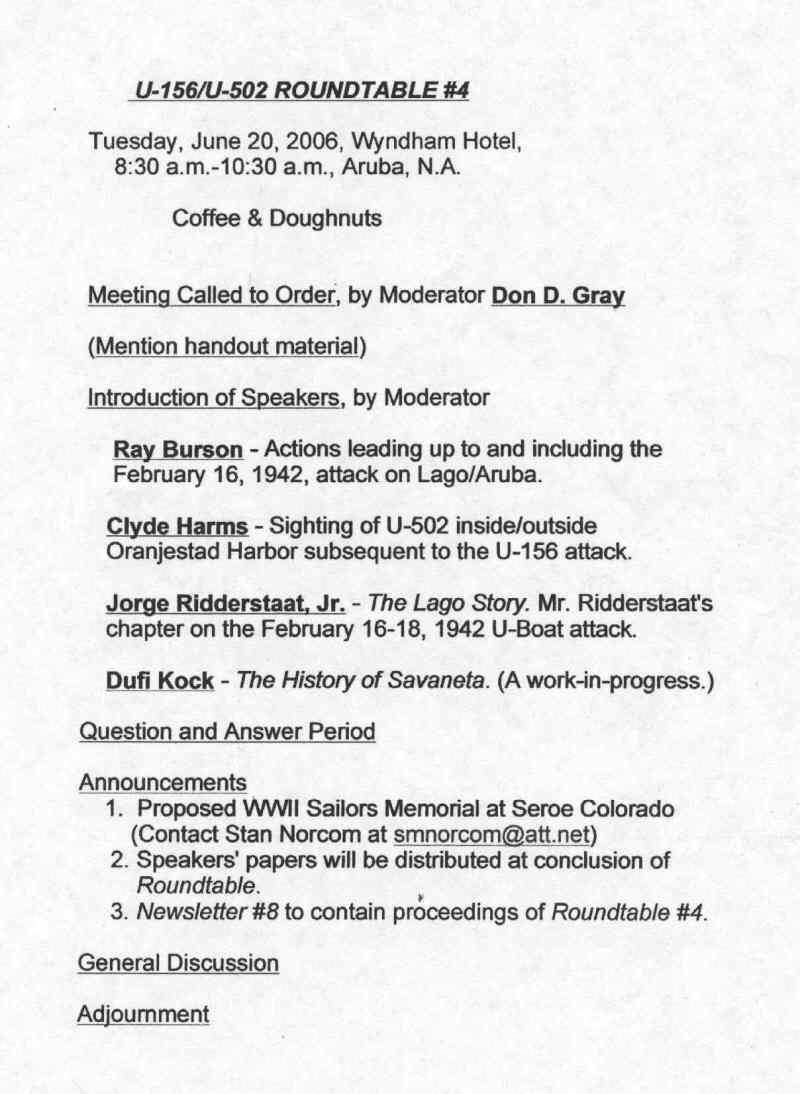 As soon as the minutes from the meeting, Newsletter # 8 are received from Don they will posted here.